MESSAGE
Welcome to North Union Community Schools!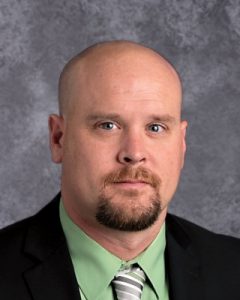 The North Union District is located 35 miles east of the Iowa Great Lakes region. The North Union School District whole grade shares (6-12) with the neighboring North Kossuth School District. The two districts also share all athletic programs. Combined district enrollment is approximately 700 students PK-12. The high school building is located in the town of Armstrong, middle school in Swea City, and an elementary in both Swea City and Fenton.
The North Union School District is a high achieving academic institution with outstanding district and community support. The students enrolled at the North Union High School experience the benefits of a 1:1 Chromebook learning environment. We believe that technology is an effective tool that aids in the successful facilitation of the learning process. We actively engage students in project based and academically challenging experiences on a daily basis. The North Union staff elevate the learning experiences of our students through professional collaboration, innovative thinking, the use of technology, and research-based strategies.
CALENDAR
Calendar
TWITTER
Sign up for North Union School Alerts! Iowa School Alerts has been replaced by GovDelivery.  The North Union Community School District will utilize this service, along with other local media …

Read More »